Trust, good results and satisfaction of our clients and partners are the foundation of our yacht charter company. We understand that making long-term vacation plans is more stressful and challenging than ever, therefore we have more reasons for you to trust us.
Our YACHT-POOL quality seals are now renewed for the year 2022: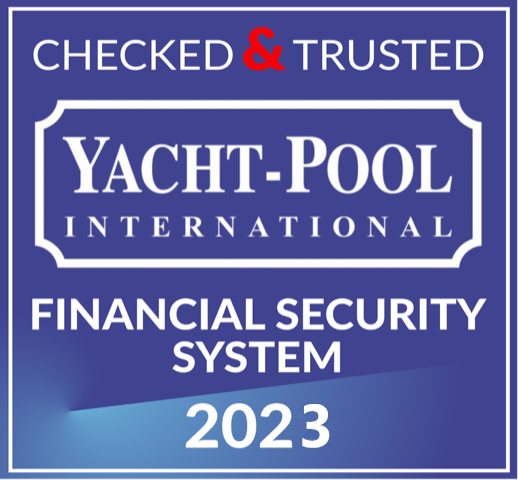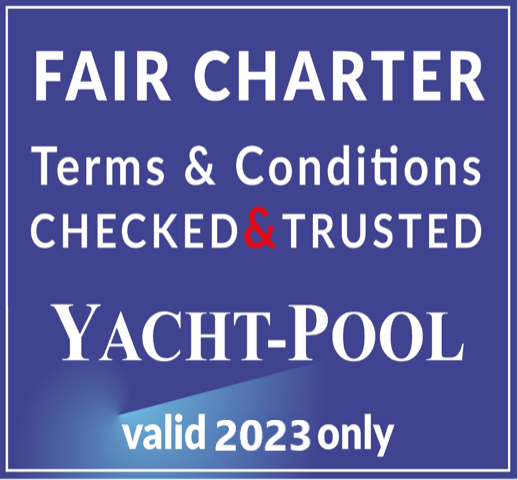 We are a member of the YACHT-POOL Financial Security System - Which means we have been tested positive by YACHT-POOL and your charter payments can, upon request, be secured by YACHT-POOL.
Only charter providers will be listed as "Checked & Trusted" if their annual revenue and their economic balance were positively tested by YACHT-POOL. YACHT-POOL Financial Security system protects the clients, and it is something essential for all serious charter providers and agencies. The validity of the certificate is one year. Companies receive this seal if business conduct and service are right.
This provides not only additional confidence in us but also allows our clients to make Yacht Pool insurance policy with coverage including cancelation due to Covid-19 infection and protection against the insolvency of the charter company. For more details, please contact [email protected]
The Fair Charter 19 is formulated by YACHT-POOL as a neutral institution in the fair balance of the interests of the charterer and the charter company based on the current legal requirements. The charter Fairtrag means far-reaching legal certainty and fairness for all parties. However, fairness and legal certainty for all parties are essential for a healthy charter business in the long run.
We are using international YACHT-POOL Terms & Conditions.
A virtue of our great team, the constant support of our clients and partners made it possible that Bruneko Charter can constantly, year after year renew the YACHT-POOL quality seal.
Now, with our Checked & Trusted and Fair Charter quality seal, you can plan your holidays months before and we will make sure that your payments are safe.
Look at our yacht offers and choose your perfect boat for your unforgettable yachting vacation.
We are a trustworthy and safe partner with good customer support and an ideal starting point from the middle of Croatia, Zadar.
You have already booked a boat and want to check if your company is Checked & Trusted by YACHT POOL? Check out here a list of companies.